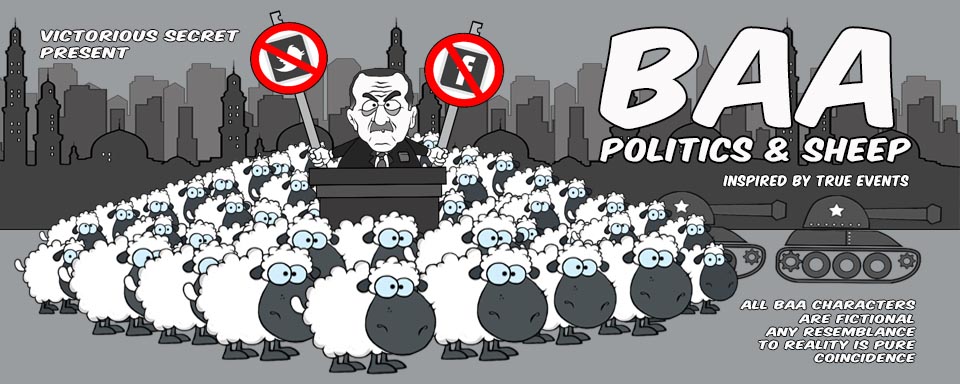 Baa - Politics and Sheep
Beta 07 is available.
Added a funny intro for each of the two playable characters.
Practice because you will have to reach a high score to unlock the next playable character, in a week or two.
Also, after much thought, we decided that the team name "Victorious Secret" reflects better our goals and vision, hence we are now the "Victorious Secret", well, until next Monday, I guess.
Cheers.
Get Baa - Politics and Sheep